Coach Stu
Coaching & Development
HELLO!
I'm Stuart (Coach Stu!) and I'm a qualified Personal (Life) Coach and NLP Practitioner.
I help young people, adults and small businesses to GROW and DEVELOP.
YOU can achieve some great things!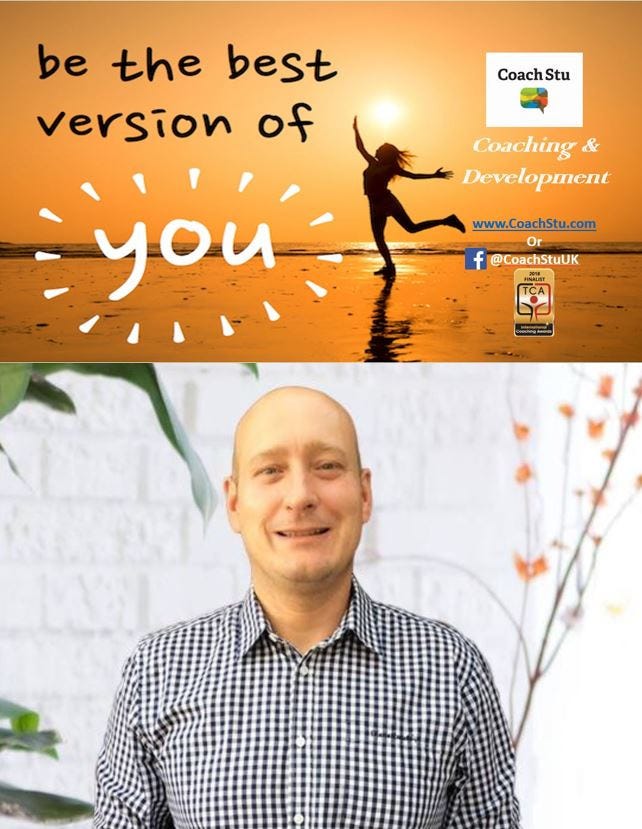 I've worked with some fantastic people who have achieved some fantastic 'positive' changes in their lives - they also have some fantastic things to say about me!
Get in touch
Find out how to get in touch with Stuart (Coach Stu)